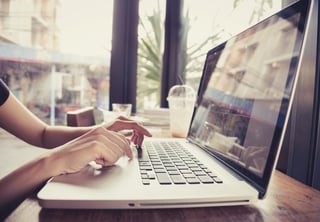 People go online to manage everything from buying groceries to booking doctor appointments. They want simplicity, convenience and all the information necessary to make the right decisions. The touchpoints they interact with along the way powerfully influence their behavior as consumers. The same factors also influence their behavior as job candidates.

Talent Acquisition leaders need to fully understand the significant role a Careers Website has on candidate perception. After all, it's still the best way for a company to educate candidates about its culture and showcase jobs that are a perfect match for a candidate's interests and abilities. The challenge lies in transforming what is often a stressful and cumbersome task into an engaging, positive, and seamless journey.

Your candidates expect something comparable to – or even better than – what they'd experience on a consumer site. That's why Symphony Talent always takes a consumer-centric approach to the candidate experiences we're helping deliver. From the media ad and search result listing what a candidate sees when looking at your jobs, to the simplistic and intuitive navigation of your careers home page, it's all about giving job-seekers what they want to know, when they need to know it.

When it comes to creating a careers website for the modern consumer/candidate, we try to anticipate the questions your job seekers may have at every point of their engagement journey. Then, we place the right content in the right locations to get them right up to the point of sale: applying for the job.

Read our latest Careers Website Guide, Giving Candidates the Experience They Expect: Your Careers Website Must-Haves. You'll learn how to deliver a consumer-centric hiring experience and create a careers website that delivers your authentic brand promise throughout the entire journey.