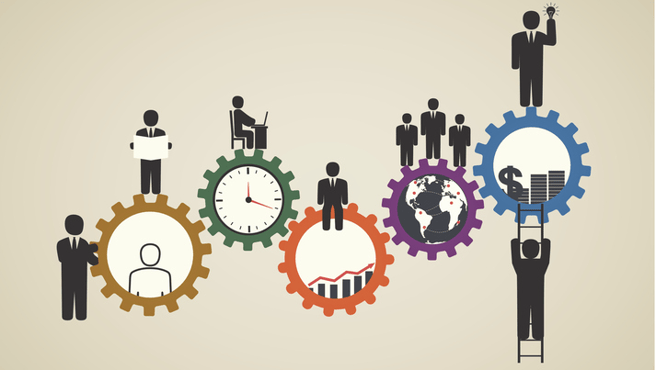 Recruiters must face the truth: The recruiting landscape has changed dramatically over the past three decades. Recruiting in the past came down to one word (okay, technically it's two): job boards. Candidates would simply navigate to their preferred job board to peruse openings until—voila!—your opening was filled.
Today, candidates expect a whole lot more. They expect employers to cater to them, just like companies cater to consumers, bringing their brands to life by crafting stories and content relevant to their target market. They expect to be wooed and wowed.
In short, employers must treat their candidates like consumers. It's all about crafting a relevant experience for your candidates and meeting them where they live and breathe—not waiting for them to find you. Employer brands that know how to stay relevant to candidates and their interests—through media, messaging, and making relationships—will win the talent game. Score big in these three areas to remain relevant and you'll reap major recruitment ROI. Here's how:
1. Media: Use programmatic media to deliver relevancy
No one has a "favorite" job board these days. Instead, whatever pops up first when a candidate types a phrase into Google is clicked on and consumed. Because of this change in behavior, recruiters need to evolve how they reach their candidates. Staying passive, and simply pushing postings out to job boards, isn't going to cut it in today's candidate-driven market.
To woo the right candidates, you have to get in front of them on their terms, at the right moment in time. Enter automated programmatic media. With automated programmatic media, powered by artificial intelligence (AI), you're able to automatically push out your content to the sites your ideal candidates frequent: job boards, social media, specific websites. And thanks to AI, programmatic media is continuously recalibrating, automatically. What that means for you: You're constantly funneling your marketing spend to the best-performing channels, getting the most bang for your recruitment ROI. What that means for your candidates: They're being fed best-fit content that's relevant to them on the channels they frequent. Access to your employer content and key messages is easier than ever, because the content comes to them.
2. Messaging: Maintain relevance with omni-channel tactics
Speaking of messaging, this is where employer brands have a HUGE opportunity to shine. Brands with a clearly defined employee value proposition and employer brand story have a big leg up on attracting the right candidates. People crave stories, and so when employers can craft a persona that moves them beyond "faceless corporation," it becomes a whole lot easier to resonate with best-fit candidates.
But if employers want to stay relevant with these candidates, they have to stay consistent. It's one thing to have your brand story reflected on your employer website…but what about Facebook? In your one-on-one communications with candidates? Inconsistent messaging will just leave candidates confused, worrying: "What is this employer really like?" If you want to remain relevant to your candidates, you have to stay consistent. This is where the omnichannel approach to recruitment marketing comes in. An omnichannel approach busts channel silos; instead, your different marketing channels talk and respond to one another in an integrated fashion.
The result? Messaging that remains relevant to candidates across their entire experience with your brand. For example, with an omnichannel approach to your marketing, the messaging you use in a Facebook ad aligns with the messaging reflected on the landing page for that ad (which may be your employer website). That way, when a candidate clicks on the ad, he or she enjoys a seamless, relevant experience from beginning to end.
3. Making relationships matter: Personalize your recruitment marketing for the right candidates
Even with the support of AI, getting good recruitment ROI still comes down to nurturing relationships and the personal touch. In fact, now more than ever, candidates expect a more personalized recruiting experience (again, we're going back to treating candidates like consumers, who crave personalization—for example, think Coca-Cola printing names on bottles). Luckily, cutting-edge advancements like AI are making it possible to introduce that personal touch even before moving into the one-to-one candidate–recruiter relationship. To keep candidates interested and further their relationship with your employer brand, turn to AI-powered retargeting. With retargeting, you can track who expresses an interest in your employer brand (for example, candidates who visit your employer website) and then retarget them with more content that's specifically relevant to them.
Look to Northwell Heath for a company that's getting personalization through retargeting right. With its new employer website, Northwell Health tracked which sections of the website visitors were clicking to. Then, if a visitor came back to the employer website, Northwell Health automatically served up a homepage that it knew would be relevant to the visitor, based on previous browsing history. For example, if a candidate was reading about nursing careers on Northwell Health's employer website, the next time that candidate visited the site, he or she would see messages and images related to nursing reflected on the page he or she landed on. By embracing personalization tactics like this, Northwell Health achieved a 15 percent increase in conversions on its new career website.
Media. Messaging. Making relationships through personalization. It all works together to create a relevant, seamless experience for your candidates, which drives your recruitment ROI. With candidates driving today's trends, recruiters must recruit with the entire candidate experience in mind—one iffy part and you jeopardize your entire recruitment strategy. It's definitely tough to nail all the moving parts. Which part of the candidate experience are you struggling with?