Did you know that 44% of CIOs feel that complex legacy technology is the chief barrier to digital transformation? It makes sense. Old technology is not simple or intuitive - it's complicated and it wastes time. Most leaders would agree, it's hard to stay nimble when your team is busy keeping the lights on instead of creating light bulb moments. The great news for HR is that you now have access to a lightweight toolset that will not only enhance the power of your existing ATS, but also free your team for something more creative and impactful.
View our recent webinar on-demand to hear more on How Talent Leaders can drive Digital Transformation.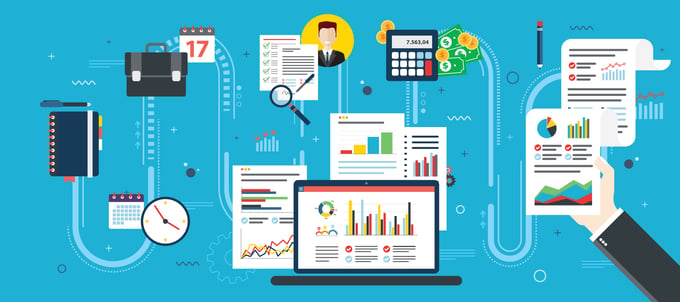 From getting smarter with recruitment advertising spend to recommending relevant jobs to predicting cultural fit, your team can automate a great majority of the process they couldn't just a few years ago. By automating these tasks, your team can stay focused on delivering the personalized candidate experiences required to attract the workforce of the future.
Read About Other Ways To Help CEOs Drive Digital Transformation.
Here are a few strategic areas where automation can free your team to make a bigger impact:
Optimizing Sourcing
For years, talent leaders, recruiters and hiring managers (especially in retail) have been trying to crack the code on exactly where and when to invest media spend in order to reach the highest quality candidates.
Am I spending enough to reach my volume targets?
Am I reaching the highest quality candidates with that spend?
Guessing makes for poor strategy. A better approach is flipping the question and letting machines work backwards from your specific answers.
Recruitment Ad platforms, similar to those used by your marketing counterparts can optimize sourcing across active job boards such as Indeed, ZipRecruiter, CareerBuilder, Snagajob etc. to passive sources such as digital banner ads and social channels. Using optimization algorithms, machines know which keywords get you the best results and what location and persona to target for banners and social channels.
Maximizing Lead Capture
For brands or job categories with high volume, most HR teams end up wasting expensive sourcing efforts by tossing candidates into the ATS black hole; it's where the second best resumes go to die. The great tragedy of that mistake is that many of these candidates are likely your customers. By ignoring them, you risk turning them off as a customer. Whatsmore, your brand likely resonates with their values and you could be passing on a great fit for another job. In retail where seasonal workers are a huge portion of your workforce, it becomes exponentially more expensive as you spend money sourcing these people over and over again.

Instead of merely dumping all of this potential into another black hole (a stand alone CRM system), choose a system that integrates machine learning straight into your ATS and empowers your recruiters to have intelligent conversations that bubble the hottest candidates to the top immediately. While they focus on delivering that personalized human touch to the candidate journey, they can automatically trigger relevant drip campaigns that synchronize across all channels and keep the pipeline warmed up for future opportunities.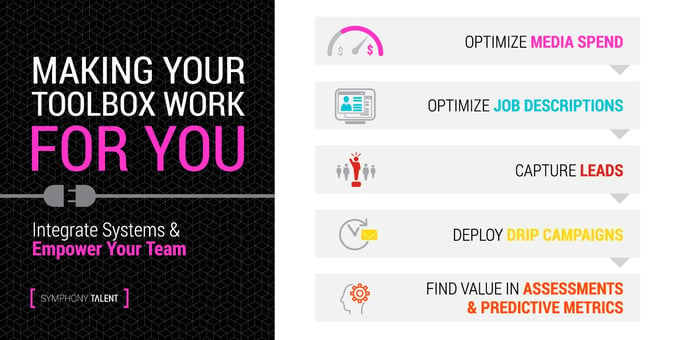 Improving Retention and Quality of Hire
We've focused most of this blog on what your team can do to automate at the top level of your talent acquisition process, but the implications of smart automation go deeper. When strategically implemented, automation delivers results by improving quality of hire and retention.

Quality can be very subjective depending upon the industry, types of roles, and goals of the organization. In high volume industries like retail, there is a huge opportunity to plug-in automated skill and culture fit assessments right up front to further drive quality. Automatically identifying skill sets candidates need, offering credentials and giving candidates the opportunity to chat with a recruiter or talent advocate are all meaningful strategies to improve quality.
Retention is also a moving target in retail. It goes without saying that a huge driver of retention lies in creating an organization with great managers and self driven teams (a byproduct of driving for higher quality in the first place.) However, another retention reality for retail is tackling the challenge known as "Quick Quits." This is the term applied when you hire someone, spend time onboarding and training them, and then you quickly find that they are a) not a good culture fit for team or b) they quit immediately because they find another job three blocks closer, that pays a dollar more. Although some of this is very circumstantial, there is an identifiable pattern to a large percentage of these situations. Leveraging the data on "Quick Quits" and plugging that into your sourcing and nurturing tools can help predict and avoid "Quick Quits" in the long run.
In summary, HR has the opportunity to use the disruptive technology and tools that are changing the way organizations succeed. By using automation strategically, you and your team can focus on the human touchpoints where employers and talent connect. As a result, you can create an experience for your candidates, recruiters and employees that helps them innovate, stay nimble and make more time for those light bulb moments, which are essential to helping your business transform.