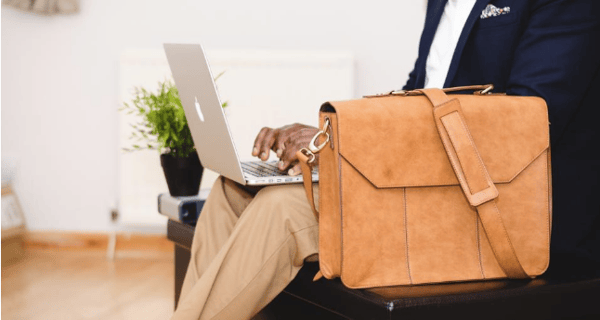 To ride the coattails of last week's post, here are our expert thoughts on what to ask yourself when selecting a new Recruitment Marketing solution.
As we know, finding, attracting, nurturing and converting candidates – millennial and otherwise – is a whole new ballgame. It requires a Recruitment Marketing approach that provides the right experiences, at the right time and in the right venues across the Paid, Earned, Shared and Owned (PESO) landscape.
Think of it as artificial intelligence for Recruitment Marketing. The right solution will zero in on where your target candidates are, serve up a steady stream of personalized content and experiences, deliver targeted ads to specific candidates across various websites, allow them to reach you from wherever they are, activate their friends and family to carry your message, make it easy and painless to apply, and trace all of it back to the initial point of contact.
Sounds very Minority Report-ish, no? And yet, all of this and more is possible with the right Recruitment Marketing solution.
Not all platforms are alike, and there are important nuances and big details you should to pay attention to in evaluating them. Below are five additional questions that you should answer to find the ideal solution for your organization:
6. What will the Candidate Experience be?
As with the Consumer Experience in marketing, the Candidate Experience is increasingly shaping the decisions of which employers to work for. It goes beyond a cumbersome application process or a meager mobile experience and reaches all the way to the point of initial interaction. The Candidate Experience must be relevant, consistent and easy. A Recruitment Marketing solution should shape and bring to life a consistent Employer Brand across all touch points throughout the candidate journey, and even to employment. It should deliver relevant content to specific candidates in the places they frequent. Career websites should cater to the individual and be a helpful and useful resource. The application process should be easy and streamlined, and communication from the employer should be personalized. Advertising should be optimized and "intelligent" and delivered to candidates in the places most likely to evoke engagement. See a pattern here? It's all about creating a relationship between the candidate and employer. A good Recruitment Marketing platform will do all of this, plus provide the analytics and insight from across all channel to help make better informed decisions.
7. How does the solution enable HR professionals to tell which applicants have the right qualifications?
Ideally, a recruiter should be able to easily conduct a search focused on specific skills related to high-demand jobs and immediately find a list of qualified candidates. Job seeker profiles should also reflect skills assessments, which can be customized to unique requirements of each job and indicate further compatibility for the job. The recruiter should then be able to email candidates to either initiate a conversation, invite them to apply for specific positions or even an interview.
8. How does the software keep candidate information up to date?
Data within a Recruitment Marketing solution should be kept fresh and up-to-date, which means that candidates must have a way to keep their profiles updated with new experiences and skills. The traditional approach to talent communities involves collecting resumes that quickly become outdated, rather than on ongoing interaction between the candidate and the employer that provides updated information that helps recruiters make better decisions.
9. How is talent advocacy supported?
Employee advocacy is all the rage, but often it's siloed from other Recruitment Marketing activities. Your employees allow you to reach new, untapped pools of talent, which is hugely valuable. After all, your employees are likely connected to people like them! Employee advocacy should be directly integrated into to your other Recruitment Marketing efforts to enable you to deliver Employer Brand messages, targeted advertising and personalized content passive candidates, which making it easy for employees to refer their contacts for specific positions. Be sure your Recruitment Marketing platform integrates Employee Advocacy, while also tracking all of the activity so you know exactly which candidates came from specific employees.
10. What reporting and analytics are available?
Your candidates are everywhere – social, mobile, Indeed, Glassdoor, Google. They're on your career site and Talent Community. They are taking skills assessments and personality profiles. They are talking to your employees and to each other. You need a clean, informative and actionable view into all of this activity from across the expanse of the channels to help you make informed decisions. Look for an omnichannel analytics solution embedded within the Recruitment Marketing platform.
11. What type of support comes with the purchase?
All too often, software providers offer little support beyond the initial implementation. Leading Recruitment Marketing providers offer ongoing support beyond the purchase, including content development, adoption management, engagement strategy, ongoing training, troubleshooting and more. A dedicated customer success manager be able to help you reach your Recruitment Marketing objectives with training opportunities offered at different points in the process in order to make sure you are successful.
The decision to implement a Recruitment Marketing platform comes with a lot of questions, but you should have no uncertainty. Hopefully, these questions will help you in evaluating the right fit for you. I'd love to hear your thoughts, feedback or additional suggestions!