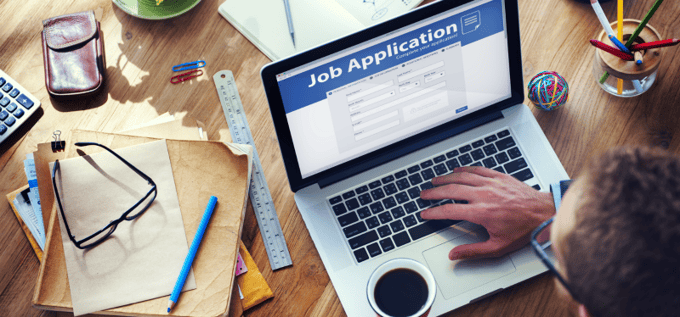 According to a 2015 report from MRINetwork, the top two obstacles holding back managers from hiring are not finding enough suitable candidates to fill open positions and lengthy hiring practices. What if there were a solution to help address both problems?
The artificial intelligence (AI) revolution in progress has found its way to human resources and the way companies find and hire talent. AI can be a big help streamlining the beginning of the candidate's journey for talent and recruiters alike. Moreover, AI is not just an interesting add-on, but something that integrates into and transforms the current hiring processes, ideally helping overcome the two obstacles mentioned earlier and, ultimately, one more important challenge: hiring the right person in the first place.
In May, we joined Madeline Laurano of Aptitude Partners on a live webinar to discuss the value of AI in Recrtuiment. She offered this insight:
"An a-ha moment for a lot of organizations is that AI is not a separate solution, but that it's part of this ecosystem. It's actually something integrated and embedded in the core systems and the systems that integrate with them."
Without top talent, companies struggle. Here's why:
Do You Want a Rock Star or Lounge Singer?
Hiring top talent is more than a minor recruiting victory—true rock star employees deliver incredible value to the company. The best candidates-turned-employees-turned-advocates are hyperproductive, inspire others to do their best work, and become ambassadors who do their part to attract more top talent to the organization. The importance of hiring the right person doesn't lie in achieving a singular goal, but rather in finding long-term success, akin to a rock star's sold-out concert tour. But these stars don't just show up out of nowhere—you need a focused stream of excellent candidates to find them.
The flipside of hiring a rock star is settling for a lounge singer. With all due respect to lounge singers (because some aren't so bad), there are only so many times you can hear Misty or Moon River without wanting to scream in pain, just as there are only so many mediocre hires you can stand before you need to shake something up. A weak pool of candidates can lead to decreased productivity, an increased cost per hire, more scrambling, and less time for recruiters to be proactive and creative in their talent acquisition efforts. Moreover, poor hires might mean that better candidates are being scooped up by the competition.
Why Bad Hires Happen
Recruiters work hard to find the right people, but bad hires still get through. We offer these three reasons why:
1. Companies simply aren't reaching the best candidates—positions must be filled, and hiring departments end up relying on a pool of candidates and applicants who may not be as strong as they had hoped.
2. A poor candidate experience causes the rock stars to drop out of the process.
3. Some top candidates may not feel engaged and inspired during their journey to hire, so when they get to Day 1, they already are unenthused. For comparison, imagine a rock star who doesn't play any of his big hits in concert….
Reasons 2 and 3 are addressable, provided you can get ideal candidates interested in your company in the first place (Reason 1). The importance of hiring the right person often means finding that person, which is where hiring departments may find themselves stuck.
Enter AI
Media spend solutions driven by AI offer a dynamic way for recruiters to get out of the mud and raise the bar of efficiency quickly. These platforms take much of the guesswork out of which channels to post jobs to, automatically determining where to spend and how frequently, with an emphasis on attracting the best candidates for the most urgent positions. AI can accomplish this (and automatically adjust as needed) in a fraction of the time it would take a whole team of recruiting professionals—who in turn can focus on personalizing the candidate experience, content, skill checks, onboarding, and so on.
How AI Gets You the Right People
With AI, the candidate journey, encompassing the first inklings that someone knows you are hiring all the way to hire and beyond, starts with more precision. We've all seen openings haphazardly posted on job boards and via paid media and wonder whom exactly was targeted. Ideal candidates often don't respond to this oversaturation. AI targets just the best candidates, on the channels that reams of big data say they are most likely to be on. At the same time, not-so-ideal candidates aren't flooding the process—you aren't wasting time on the talent that isn't the best fit for your brand.
The importance of hiring the right person ultimately starts with finding stellar candidates; nurturing them along their journey; and creating the best experience for them before, during, and after hire. AI provides the perfect complement for starting that experience the right way and frees up your recruiters to spend more time on the part of the job that they enjoy most: recruiting..
What steps has your company taken to find the right people?