January marks the time of year when CEOs share top priorities with their executive teams and rally their organizations around new goals.
Along with profitable growth, digital transformation is at the top of CEOs' lists. In fact, according to Gartner, 42% of CEOs believe they should not just think about "digital first", but also bring "digital to the core" of their company's business posture.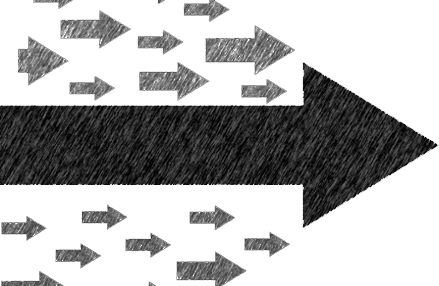 Increasingly, CEOs across industries, witness the acute link between digital transformation and business performance. CEOs understand that a combination of innovative technology, real-time data and artificial intelligence have fundamentally changed how products and services are both delivered and consumed. In retail, Amazon was a wake-up call for CEOs to accelerate digital transformation. Amazon was mentioned 3k times on earnings calls in 2017; that's more than Facebook, Google and Microsoft combined.

As a result, the accelerated disruption puts pressure on business performance and has created the urgency to have a leadership team that gets it. Our competitors can come from anywhere and the expectations of both our customers and employees will only continue to rise. CEOs not only need a team that understands what digital transformation really means but also that knows how to apply it through organizational transformation.
This urgency creates the perfect opportunity for the CHRO, who needs to be at the center of the talent transformation and change management needed to achieve the digital transformation. Digital transformation is about putting digital at the core of everything an organization does. It's about reinventing how our products, services and engagement evolve to meet the changing expectations of the social, mobile, digital natives who are both our customers, candidates and employees.
No one is closer to the core of the business, i.e. the people, than HR. But how can the CHRO demonstrate understanding, drive an early strategy for organizational change, and guide the CEO through digital transformation? This blog kicks off a three part series: How Talent Leaders Can Drive Digital Transformation. In this blog series, I'll cover the following:
Bringing Digital to the Core of Your Talent Acquisition Process:

Bringing digital to the core of your talent acquisition process does not mean simply moving a long application process online or making it "mobile". It means experiencing every step of the candidate journey through the hearts, minds and devices of your digitally native audience. In 2018, delivering a seamless candidate experience that is easy, mobile-friendly and authentic to your brand is actually just table stakes. CHROs in retail who can go a step further, using real-time data and machine learning to transform every online, social or offline touchpoint into an opportunity to nurture a relationship will win the hearts and minds of their candidates and employees.
Using Automation Tools to Free Up Time for Creativity:

Did you know that

44% of CIOs

feel that complex legacy technology is the chief barrier to digital transformation

? It makes sense. Old technology is not simple or intuitive - it's complicated and it wastes time. Most leaders would agree, it's hard to stay nimble when your team is busy keeping the lights on, not creating light bulb moments. The great news for HR is that you now have access to a lightweight toolset that will not only enhance the power of your existing ATS, but also free your team for something more creative and impactful.




From expertly matching skills and recommending relevant jobs to predicting cultural fit and learning potential, your team can automate a great majority of the process that they couldn't just a few years ago. By automating these tasks, HR teams can now focus their time on personalizing the journey required to attract the workforce of the future.

The CHRO as Architect: Creating Amazing Employee Experiences

For a digitally native, fluid workforce, architecting the employee experience becomes an even more complex challenge with the availability of multiple collaboration and communications tools both provided by the organization or introduced by the individual.




For the CHRO architecting and investing in an employee experience for the workforce of the future requires a digital strategy that starts from the time they are a candidate and lasts through onboarding them, consistently listening and acting on their feedback, and providing them with clear career mobility. Through a carefully nurtured relationship, the employee experience at work compliments to the way employees live, and they become the strongest advocates of your brand.
As CEOs kick off the year with high expectations from the board, consumers and employees, CHROs can serve as a strategic partner to the CEO as the company deploys its digital transformation journey. I hope you'll find this series useful as you set your own goals for your team. This is the best time for you and your team to exceed expectations.