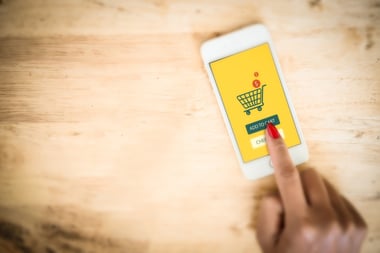 After spending more than a decade with retailers around the world as they embarked on their digital transformation journeys, thinking about peak and seasonal spikes is ingrained in me. Over the last three years, I continued working with retailers, but in the context of the candidate experience rather than the consumer experience. I knew there was an immediate opportunity to apply the same concepts that were disrupting consumer behavior to help with the talent acquisition strategy for the peak season. Retailers spent the whole year planning for the peak season and ensuring that the stores and digital infrastructure were ready to handle peak, but not as much planning went into the hiring strategy.
Some brands have successfully brought digital to the core of their talent acquisition process in different parts of their candidate experience. At Symphony Talent, we are very passionate around this topic since it is directly aligned with our vision of redefining how brands and talent connect. As you prepare for your seasonal hiring, here are some patterns we see across the industry that can disrupt your strategy in a positive way.
Serve relevant jobs with exact details for the specific job

In a very real sense, your candidates are shoppers too – only, in this case, what they're "shopping" for is a job. They have the same expectations for a relevant, customized experience that they would enjoy when they visit you as consumers. You already know a lot about even an anonymous visitor - their location, their browsing behavior, etc., so serve the job which is best suited to them based on what you already know. You'll know even more once you capture their preferences or their experience and can make those recommendations even more relevant.
Your candidates are window shopping too, just like your consumers. Take them directly to the relevant job and tell them exactly what it takes to do the job, just like you'd describe your product to window shoppers with videos, reviews, and related products. Some relevant content that can be used to create an experiential job description page includes a hiring manager video, location map/directions, differentiator about the particular store, employee testimonials, career paths, etc. Northwell Health's job description page and the corresponding personalized homepage experience is a good example.
Make the application process quick and easy, irrespective of the channel or device

Just like your consumers, your best candidates have options. Make the application process quick, whether on mobile, desktop, or any other device / channel. Think hard about what information you need from them to make the decision and make it as simple as your e-commerce checkout process. Also, do not ask for information you already know about them. Based on the data across all the Symphony Talent clients, every five additional questions you ask doubles your drop-off rate.
A recent Bloomberg article talks about how The Home Depot saw a greater than 50% surge in applications after they moved to an easy apply process that was device agnostic. You do not necessarily need to switch ATS (application tracking system) to create a simple "checkout-like" candidate experience. The goal is to allow your candidates to complete the application process just like you want your customers to complete a purchase - quickly, efficiently, and from the channel of their choice.
Do not lose engagement once you have interest
Once you have an interested customer in the store, or a customer who has bought something from you online, what do you do? You ensure that you engage actively with them so they buy the best fit product and come back to buy more from you. You continue to engage with them for customer testimonials - turning them into advocates of your product. Your best store sales associates are the ones drive that engagement and make it conversational, and you should be doing that for your employer brand as well.
Almost all brands have brought the concept of candidate data capture into their candidate experience, but very few have converted that into relevant conversations or true engagement. Even worse, some candidate data capture processes are fracturing the candidate experience even further. Apply automated and relevant campaigns that are omnichannel to ensure that you engage the potential applicants who have either expressed interest in you or have applied to you in the past. Bed Bath and Beyond does a good job with parts of the engagement with a simple text process to capture candidate information, and efficiently engages the candidates, as well as past applicants. They then effectively drive them to a potential new opportunity, especially as they hit the seasonal peak.
These patterns along with efficiently managing your media strategy using data driven self optimizing media technology, should be a game-changer for your seasonal hiring this year.