CREATE AN EXPERIENCE TO ATTRACT AND ENGAGE TOP TALENT
In a world powered by Google, instant gratification has become the norm and first impressions carry heavy influence. As candidates navigate multiple channels searching for insights and validation, your careers website should become their hub for relevant information -- the place where candidates begin to build a personal relationship with your brand, the place where content and storytelling spark a unique experience.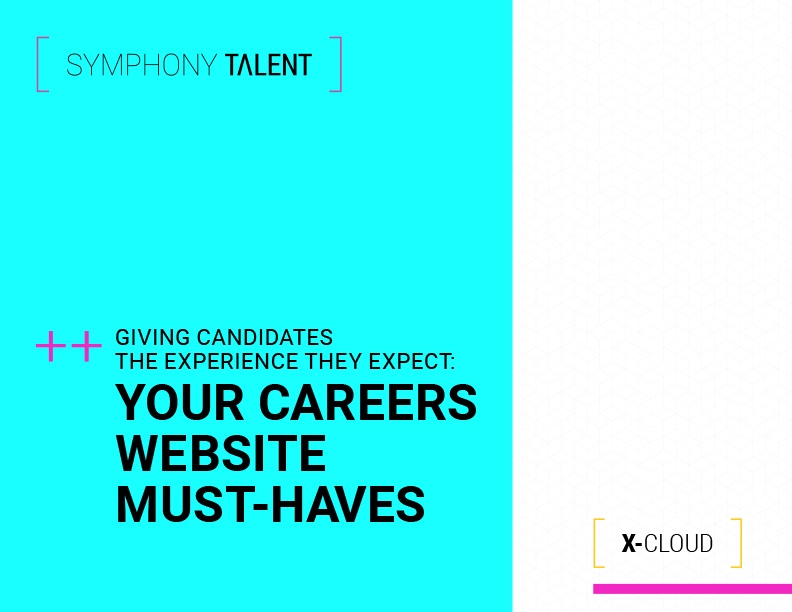 From your home page, to the job search and all the way through to the job description, the story you present must be personable and the experience unified. Often times, candidates will toggle between your careers website and your competitors before they decide to apply. The question becomes, how can you engage with them quickly and deliver authentic content that's easily accessible?
In our latest guide: Giving Candidates the Experience They Expect: Your Careers Website Must-Haves you'll learn how to:
Create a front-end experience built for your candidate

Extend the footprint of your employer brand leveraging personalized content

Get your dynamic, integrated site up and running in 30 days
MAKE THE EXPERIENCE MATTER. DOWNLOAD OUR GUIDE TODAY»