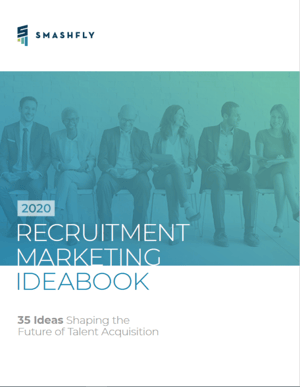 We invited the most innovative minds in our industry to take a moment to reflect on the progress they've made over the course of 2019, and to look to the year ahead to anticipate which strategies will be most successful. We asked 35 recruitment marketing leaders:

What is the most important recruitment marketing best practice to implement in 2020 for a competitive advantage?
This year, alongside a focus on cutting-edge technology like AI, we see a number of practitioners talking about weaving authentic, human experiences and stories into their hiring tool kits. It's a theme that reminds us exactly how important a role TA plays in the lives of job seekers. And that innovation and intuition can coexist to fuel an engaging recruitment marketing strategy.

Download your copy now and get inspired to rethink your 2020 plans.